About Us
Tri-State DMR is named after a popular expressway linking Illinois, Indiana, and Wisconsin. Our network is built entirely with MOTOTRBO DMR repeaters by professional RF Engineers and seasoned amateur experts. Tri-State DMR started in 2009 as a flagship member of DMR-MARC. Back then slot 1 was in German and slot 2 was in English. At the time there were less than 6 repeaters on the worldwide network. Our network later expanded into Crystal Lake and Valparaiso. We expanded into Northbrook in 2011. This repeater was later moved into a great location in downtown Chicago. Soon thereafter, KC9KKO connected his Morris repeater into our network. We later expanded into 6 more locations: Crown Point, Milwaukee, Sugar Grove, Green Bay, Bolingbrook, and LaPorte. Today we still offer many popular DMR-MARC talkgroups. Our repeaters are all linked 24/7 on slot 1 as Tri-State DMR. Slot 2 talkgroups such as Worldwide English is now available to over 500 repeaters in over 20 countries... and growing.

We became a DMR Plus affiliated system in March 2017. As part of this successful partnership we can now offer additional DMR-MARC reflector access to DMR-MARC USA Regionals (Midwest, Southeast, Northeast, Southwest, Mid-Atlantic, Mountain area), Canadian Provincial, UK, Australia, and New Zealand reflectors. We also offer worldwide remote access to our Tri-State system via 3 different DMR Plus compatible dongles.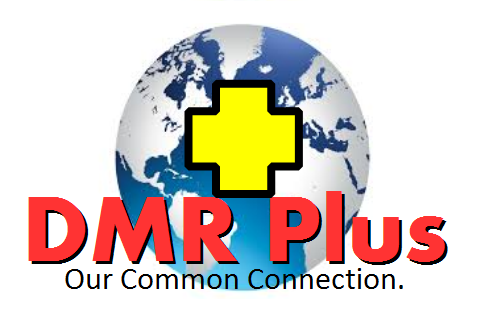 Our network uses Motorola's IP site connect protocol. You may access our network with any DMR Tier II complaint radio. This means you can use radios from several manufacturers. Unlike Icom's D-Star, DMR has two layers of error correction to minimize packet loss. However, since DMR is an adapted commercial protocol, it lacks ham-friendly features such as a digital callsign ID. Therefore, by law, you must identify every 10 minutes and at the end of your call just like you would in analog.
Our network embraces the philosophy of Keep it Simple Stupid! We have just the right number of talkgroups for you to have a great scaleable set of communications options. New hams can jump right in and not be intimidated by the confusion of difficult programming or guessing how to join in the QSO. We also are a technical group, so we encourage you to share discussions about your favorite projects on the air.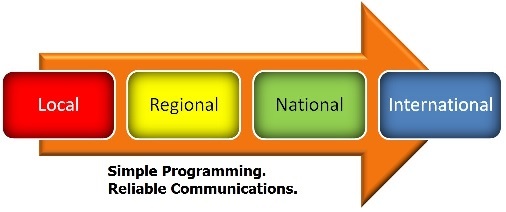 Lots of choices. Hours of fun!
Our Worldwide English talkgroup has connections in over 20 countries. The sun never sets on talkgroup 13.